Andrew Sowerbrower (2013 scholarship recipient)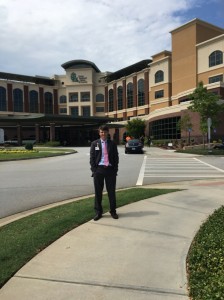 Andrew is to begin his 4th year at Mercer University in the fall of 2016, and he is expected to graduate in the spring of 2017 with an Accounting/finance degree. Has been on the President's List and has participated in the following extra curricular activities:
Andrew and 2 fellow students (Carter McKinnan – V.P. SAE and Bryson Wright) began the "Investment Club at Mercer – 2015. This Club has developed into a class starting 2016. Half of the funds raised goes back into the club for future investment and half goes to scholarship at Mercer. Andrew participated in the CFA Challenge and came in 4th place in the S.E. Division
Summer, 2016 – Intern at Cancer Treatment Centers of America. Andrew was the 1st Non-Corporate intern at Southeastern Medical Center.
Jeremy Messer (2014 scholarship recipient)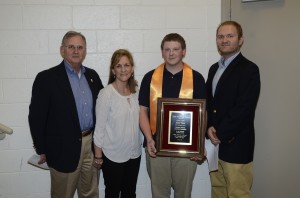 Jeremy is currently in his junior year at The University of Georgia. He is majoring in English, and also works for the campus transit bus system. He continues to seek out ways to serve others by working with the student outreach to help new students adjust and get familiar with campus life, as well as volunteering with the City of Athens to serve the homeless in his area.
Will Meyer (2015 scholarship recipient)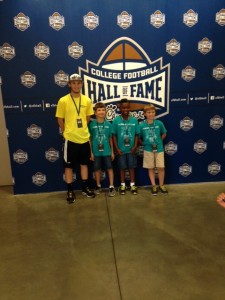 Will is to begin his 2nd year at Kennesaw State, in the fall of 2016.
His major is General Business until he decides on a more definitive focus. Will had a good first year maintaining his hope scholarship with over a 3.2 GPA and participated in the following extra curricular activities:
Will is a member of the Kappa Alpha Order. Through the school, he participated in fund raising for "Relay for Life" and "The Muscular Dystrophy Association." During the summer, Will worked with the Recreation Department at the Children's Camp (Picture Above).